Orangutan Trail Guide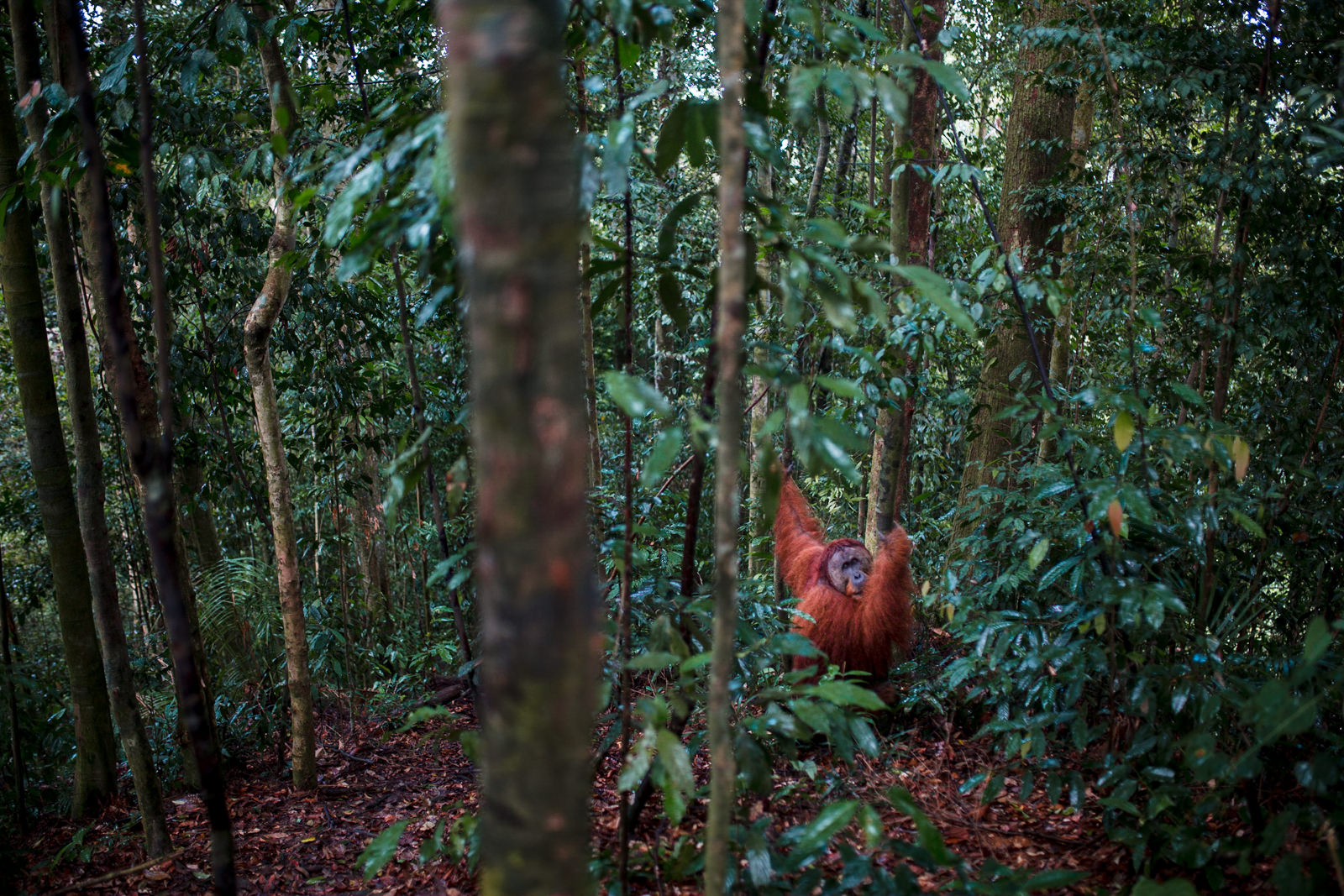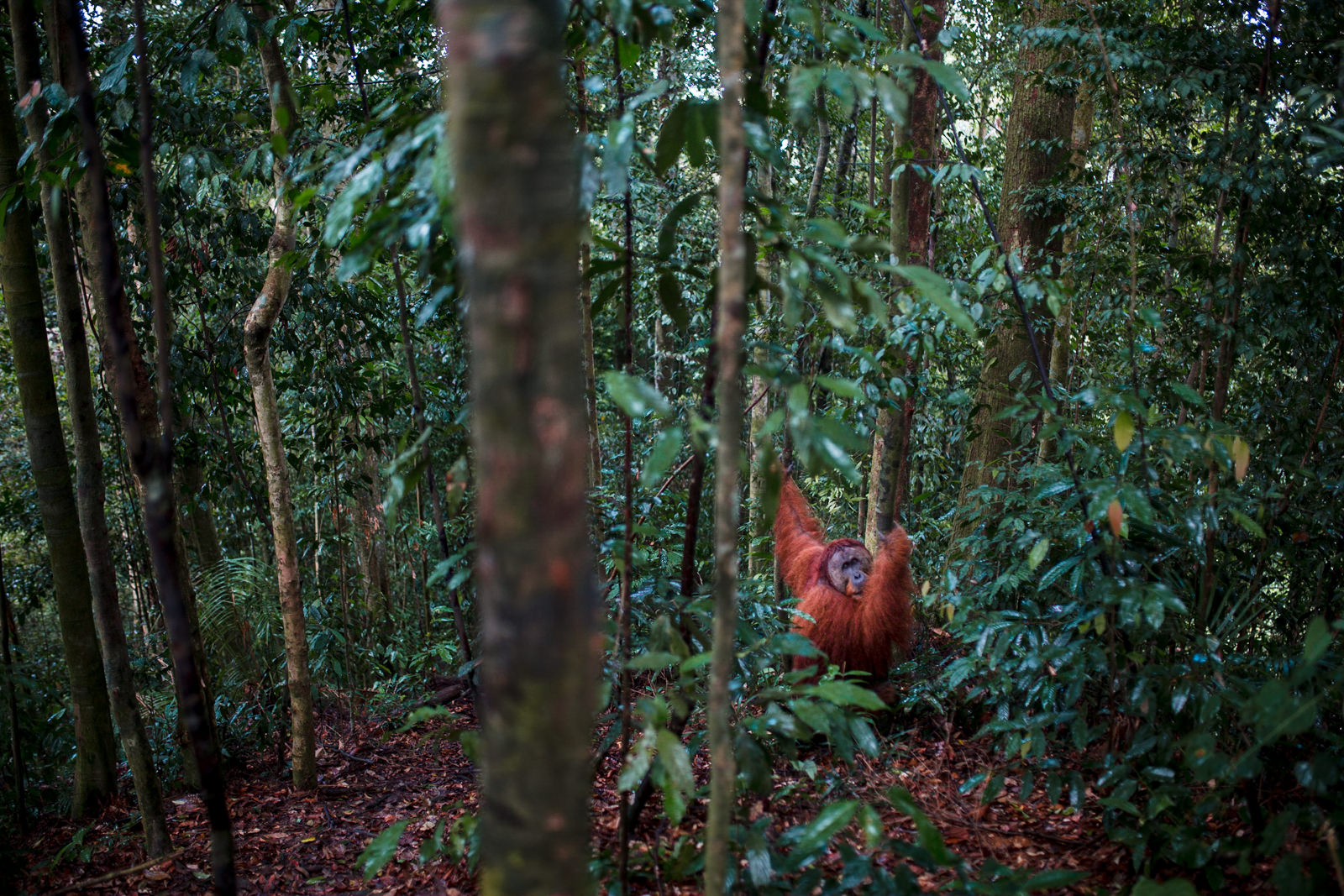 Orangutan Trail Guide
A wild, male Sumatran orangutan searching for a mate in the Gunung Leuser National Park in the Northern region of Sumatra. When we came across this orangutan none of the guides recognized him, making them believe he is truly wild rather than a rereleased animal. As they have not seen him before, they also believe he traveled a very long distance. We were incredibly lucky to cross paths with this peaceful giant. After waiting for him to leave the trail in order for us to continue down the path, he eventually meandered down the trail ahead of us, pausing to look back at us as if he was waiting, with his inviting gaze inviting us to follow. And so we did, light-footed along the trail as he rose into the canopy to travel along above us.
In the wake of the destructive palm oil industry, the loss of their natural habitat continues, making poaching easier due to more and more access roads throughout the country, these creatures are critically endangered and face the threat of extinction. Some are shot, as well as other wildlife, just for "trespassing" on plantation property.
Printed on lustre finish silver-halide paper. The Lustre finish offers a beautiful sheen, allowing the colors and contrast to pop without the distracting glare of glossy finish prints.
Click photo to see a preview of full image and size dimensions.